Why Mineral Sourcing
Must Be Done Responsibly
Directly or indirectly, mineral sourcing is supporting the violation of human rights. These include minerals such as tantalum, tin, tungsten, gold, silver, mercury, cobalt, and lithium. Here's a detailed how?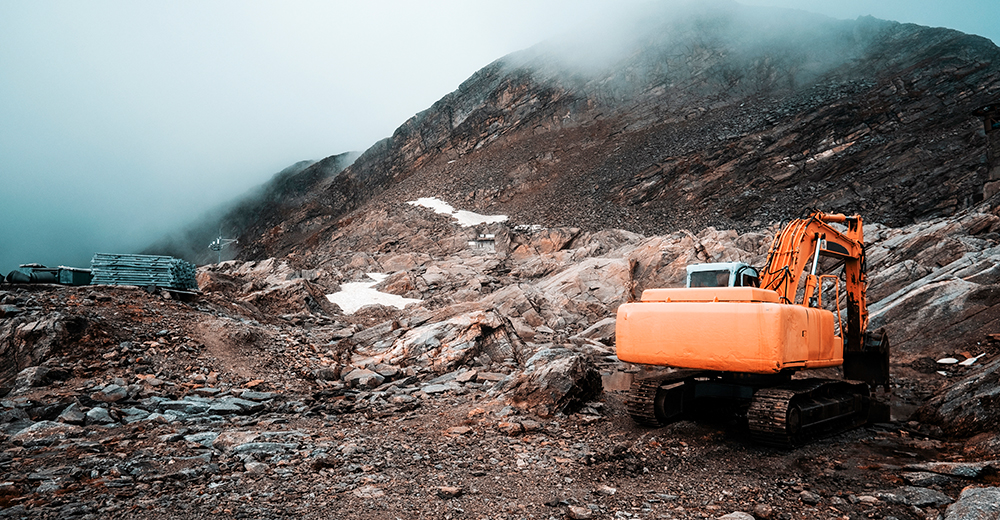 The most important minerals used in everyday products like mobile phones, automobiles, and jewelry are tin, tungsten, tantalum, and gold, also known as 3TG, officially called Conflict minerals, because they are extracted from war torn countries such as the Democratic Republic of Congo (DRC). This state, for instance, has vast deposits of 3TG (Tin, tungsten, tantalum, and gold), particularly in the eastern region, and their warring armed force in this region impose a vast number of taxes and bribes that help them to purchase the weapons for human exploitation, as reported by the United Nations.
In this way, the seller, people in business, networkers, and consumers all participate in supporting sexual offenses, suffering, slave trade, and the use of child soldiers for combatants, without even knowing.
For a consumer, it is challenging to know which product has the conflict minerals. However, we cannot stop purchasing those minerals as they are the basis of almost all goods we use in our daily life. All we need to do is buy those minerals in a way that does not violate human rights, and we can make it happen with responsible mineral sourcing.
What is responsible mineral sourcing, and why is it necessary?
The procurement of raw minerals in such a manner does not violate human rights, assures human health, environmental sustainability, and combats forced child soldiers, human trafficking, and slavery.
According to the Dodd-Frank Act, section 1502 passed by United Nations in 2010, the publicly-traded firms must have to submit the annual reports to the SEC (Securities and Exchange Commission) detailed with the steps of procurement of raw minerals from the DRC, which assures the implementation due to diligence and whether the 3TG in their goods is supporting the Congolese conflicts. The companies will obtain the minerals from the mines outside the conflict area to follow the requirements.
Looking at it from an ethical point of view, no human being desires to consume the product, in which raw material or any activities involved during manufacturing, supplying that violate human rights or supports the assault of human rights. The part of concern throughout the production process is the supply chain of the organization. However, as mentioned above, it is not in our hands to determine whether the supply chains are sustainable? Or are using child labor? Or are they contributing to any activity that is supporting human rights abuse?
Responsible mineral sourcing is essential for sustainability, ethics, and economic impact. The extraction of minerals is reducing our natural minerals; because of the broad technology, the cobalt mineral is on its decline stage. We are having less availability of metals as the demands of metallic product is increasing. We have gold on its lower scale which causes mercury pollution; in fact, mineral mining has always been one of the main causes of environmental pollution.
In addition, mining is not easy for the miners. They have to suffer from sickness, and during mercury exposure, they have to face extreme conditions; all of these acts are immoral.
Economically, boycotting the sourcing of minerals from war-conflict zones leads the miners to lose their jobs, which turns the economy down. This is why responsible mineral sourcing is necessary.
Metallika's role in responsible mineral sourcing
Metallika's innovative lean model, with its five directives, initiates the process that will help make the mineral sourcing sustainable, ethical, and economically reasonable. Their motive is to produce only when the customer generates the needs. In this way, they can save minerals, time, and energy and waste less material.
They train their workers to work effectively, which leads the company to save raw materials like 3TG and cobalt. They finish the product with no errors with their effective and efficient performance.
Metallika, in this best way, promotes responsible mineral sourcing as they only procure minerals when the customer demands a product. They are using a pull strategy to maintain responsible mineral sourcing as per the orders of the United Nations. Their supply chain only extracts and collects the natural minerals within the required amount.
Metallika introduces practical innovations that benefit their own company, protect human rights laws, fulfill moral ethics, and protect environmental sustainability.