Overview of the Mineral Resources Lifecycle
Mineral resources are valuable, naturally occurring resources that profit organizations and those who mine them. The amount, location of mining, form, material quality, and more directly correlate with the quality of materials and the cost.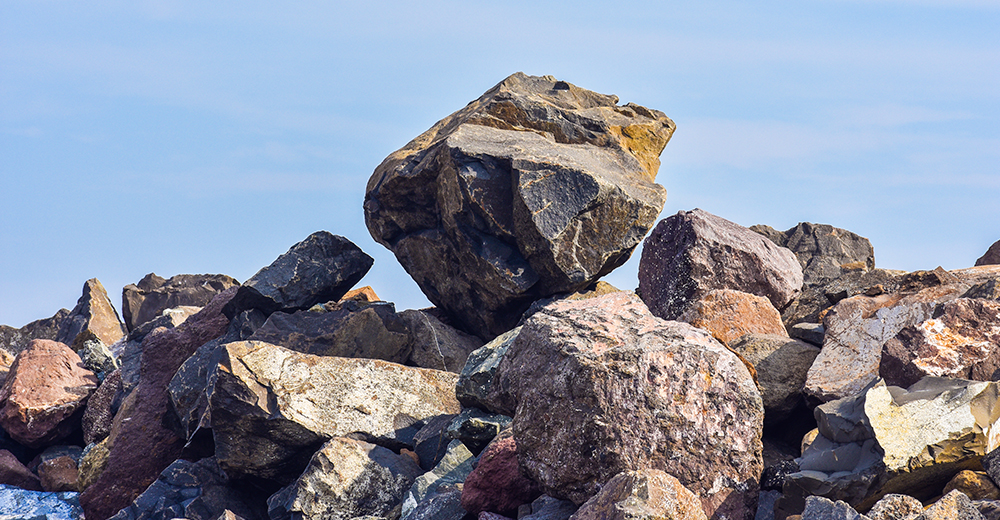 The mineral resource lifecycle is an essential consideration for mining and harvesting these materials for general use. Each stage of the lifecycle is important to ensure complete comprehension of the mineral and how to utilize it for the good of humanity.
It is essential to consider how investor involvement impacts the success of these studies and how to conduct them under best practices.
Introduction
The location, ongoing development, and harvest of mineral resources is the process referred to as mining, which continued to become a challenge in the modern economy and society.
The mining lifecycle includes seven different lifecycles that take significant time to complete. Each cycle has risks and rewards and ranges between one and 10+ years. To facilitate high-quality, high-return investment opportunities, your efforts will need to prove the existence and quality of minerals within the mining location.
Stage One: Conceptualization
Stage one is called conceptualization and can take up to 15 years. During Stage One, you must locate functional materials and provide evidence of these findings. Using geochemical and sampling techniques will allow you to validate your claims and get buy-in for more advanced studies that will support mining needs in this location.
Due to the low value-return of this stage, it represents a high risk. Investing time and resources into this stage can become fruitful; however, if you do not discover a resource-rich mining location, this can impact the value of your project. Currently, there is minimal knowledge of what lies beneath the Earth's surface, which prevents appropriate planning and execution of excavations that will produce mineral-rich mining deposits.
Stage Two: Pre-discovery
When you continue to conduct research in an area that has been identified as a mining-rich location, access to these materials provides further information on the Earth's crust and corresponding minerals.
Using cross-sections and analytical tools, you can analyze the Earth's crust for mineral makeup and identify deposits that can be turned into profitable materials.
Stage Three: Discovery
Following the pre-discovery and exploration phase, you can prove the number of deposits. Now, you must show research or investigational findings that demonstrate the feasibility of your mining project. Can you effectively mine and retrieve the profitable materials at a reasonable cost? If not, you must consider what benefit these minerals will provide, and the price is worth the reward.
In terms of investment opportunities, the results of this phase can be helpful. Although this stage represents a risk, it points towards funding and investment opportunities to harvest materials.
Stage Four: Feasibility
Feasibility studies can help determine the profitability and capabilities related to discovering and mining materials.
When considering investment opportunities, feasibility studies demonstrate the time, effort, and capability of harvesting the resource in alignment with the project schedule. This phase is also called the "Orphan Period" given the uncertainty regarding the project's future development and success.
For example, a previous drilling project in 2004 resulted in an initial understanding of how to build a mine that extracted ore. However, it took roughly two years to demonstrate the feasibility of this effort to secure an agreement with a mining company.
Stage Five: Development
During the Development Phase, a company oversees production plan development for future mining projects. This phase can take up to seven years to complete. Once finalized, the production plan to develop this resource for consumer use will outline funding requirements and sources while consulting a workgroup for optimal impact.
At this stage, if a project received funding of any sort, it would further increase investor interest and confidence related to construction project management, budget oversight, and timeliness of project delivery. Despite the risks, completing a thorough discovery, feasibility, and development process will position you to receive the necessary funds and interest to complete the mining project.
Stage Six: Startup & Production
Stage six leads to revenue generation due to mineral processing. Agreements have been set up, and processing needs have been established. Investment analytics at this stage can diversify opportunities and provide additional insights into revenue generation. Investors can also choose to step away from the agreement at this juncture.
Stage Seven: Closure, Exhaustion, or Depletion
Over time, natural resources deplete. While there is always the opportunity to search for nearby deposits, these efforts are not always fruitful. Since investors look for opportunities to exit non-profitable projects and options, it is essential to consider this stage in the mineral resource lifecycle.
This stage should be considered strictly after the open extraction and mining of the resource. Eventually, the resources will drain, and investors will question the value of their return. Understanding how to locate relevant deposits for continued involvement and ensuring that these minerals and materials are useful to society is essential for a functional mineral resource life cycle.
Metallika
Metallika's approach operates within the blockchain protocol while ensuring strict compliance with rules and regulations encoded within smart contracts. In addition, this company offers METALLIKA COIN as an internal current that can be used as fuel for an EVM Ethereum virtual machine to execute smart contracts within the system.
After earning coins, you can utilize them in trading experiences to purchase and sell various minerals. Smart Contracts are programs that document the multiple commitments required to make each mining stage successful throughout the lifecycle. Each stage has a specific number of contracts. Metallika also offers application layer software for streamlining participant access to smart contractors.
In this way, Metallika aims to bring investment opportunities to the mining environment to facilitate and support each lifecycle stage.